A

pple is set for its "biggest iOS release ever" this afternoon. Unveiled earlier this summer, iOS 10 is anticipated as the most significant iOS revamp since the company overhauled its mobile design with iOS 7 in 2013.The latest version of the iPhone and iPad software will ship with the iPhone 7 and 7 Plus from September 16. If you have an older device you will be able to download the update from 6pm UK time today.
Here are some of the best features:
Raise to wake
Hate pressing that home button to see your notifications? Apple's got you covered. In iOS 10, the phone's accelerometer will respond to you picking it up by lighting up the lock screen, showing your latest notifications.
To be fair, this might be one of those features that you don't know you need until you've tried it. Especially since Touch ID is now so fast that it's hard to press the home button without unlocking your phone.
Widgets
Apps will get a lot more useful without you having to actually open the app itself in iOS 10, as Apple introduces widgets – extra information from an app – on the lock screen and when using 3D Touch on an app.
Widgets will let you see calendar appointments, weather info and so on when swiping left from the lock screen, or check a sports score by using 3D Touch on a sports app such as ESPN.
Get lyrics to songs on Apple Music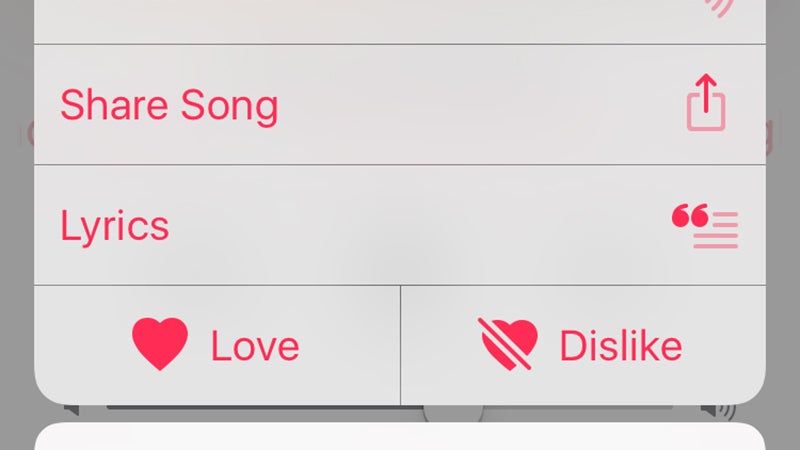 Apple Music has a fresh new look for iOS 10 but in terms of actual new features there's not much of an upgrade this year. One addition is a lyrics option to the menu on the Now Playing screen. Ttap the three dots to see it. Note that not all tracks have lyrics attached to them at the time of writing, so if you can't see the option then it's not available for the current song. If you enjoy some karaoke at home, then the option's there if you need it.
Manage your smart home more intuitively
You most probably aren't using HomeKit to manage your smart home right now, but Apple isn't giving up yet. iOS 10 brings with it a new app called Home that's designed as a friendly way into your various HomeKit devices and settings. It lets you group settings together in particular scenes, so everything in your high-tech abode would know what to do when you're waking up, going to sleep, getting in from a day at the office, and so on.
Copy and paste between multiple devices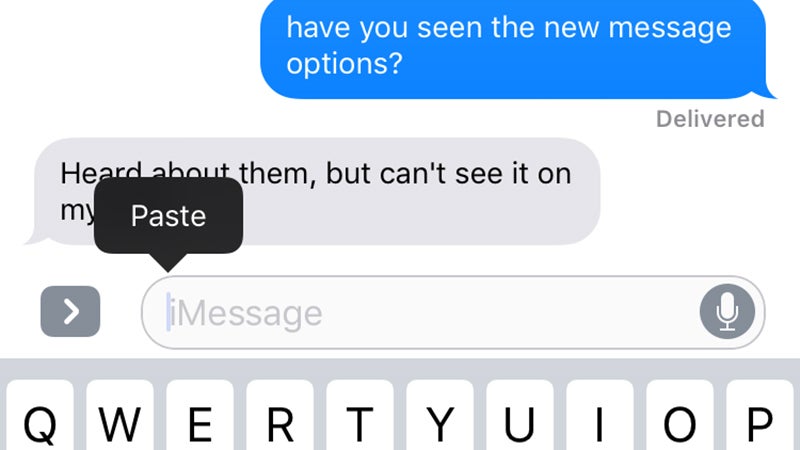 With the introduction of iOS 10 and macOS Sierra, Apple is also ushering in a new feature called universal clipboard, which works exactly how it sounds. You can copy something on your Mac and paste it on your iPhone, or vice versa, as long as you're signed into the same Apple ID on all the devices involved. It works pretty much invisibly, and there's no extra menu option. Just use the copy and paste functions as you normally would.
Use Siri with third-party apps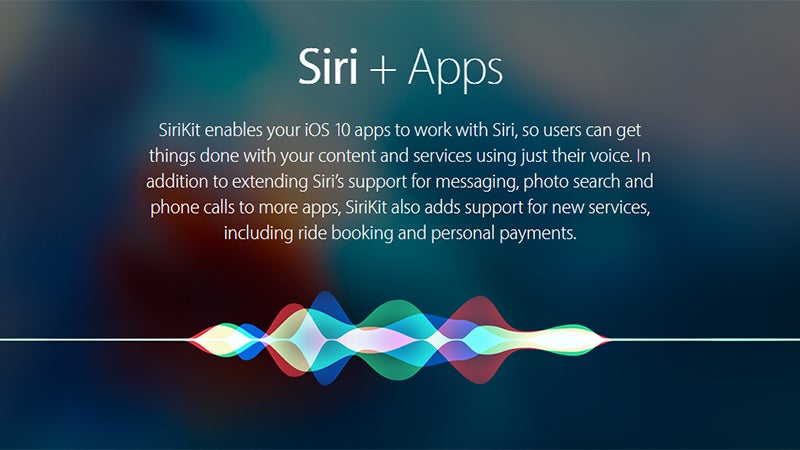 Apple made Siri available to app developers in iOS 10, so you can use the digital assistant to do more inside apps that haven't been coded by Cupertino. It will take some time for developers to add Siri integrations, of course, but apps that already have Siri functions built into them include LinkedIn, Slack, and Lyft. Watch out for new third-party integrations in the near future, from finding photos to accessing health and fitness stats.
Apple finally allows iPhone users to manage their music files.
The lock screen is something we see quite often. Hence, it has been redesigned for you to receive more useful notifications.
Photo Memories
Apps like Timehop have become a popular way to relive past memories, but they don't have access to your whole photo library like Apple does. In iOS 10, Apple will debut a new "Memories" feature that automatically stitches together a video of a time and place, such as holidays or weddings.
The feature uses computer vision software that is able to group together pictures of places and people to create personalised collections of images.
A new Apple Music
Apple Music appears to have been a success since it launched last year, with more than 20 million paying subscribers on the streaming service, but it did have its critics.
For iOS 10, the software has been rebuilt from the ground up showing a cleaner design. Or in Apple's words: "It uses a new design language that allows the music to become the hero and a new structure that makes it easy to navigate and discover new music."
Voicemail transcriptions
Never have to listen to your voicemails again: iOS 10 will include a feature that automatically transcribes an answer phone message left by a caller.
The feature builds on Apple's visual voicemail feature introduced a few years ago that let you listen to voicemails within the Phone app rather than having to ring a number.
Your phone will also inform you if a caller is a real person or a spammer.
You can also receive calls from WhatsApp, Skype, etc. on your main lock screen.
You can turn on the read receipts for specific people in the Messenger app.
For most of the people, the alarm clock screen is the last thing they see before falling asleep and the first one as soon as they wake up.
Better Maps
Yes, Apple Maps was a bit of a joke when it first launched, but in recent years it has improved significantly, and added features such as public transport.
In iOS 10, Maps will get a huge redesign with larger buttons, making it much simpler to use. And it will be open to Extensions, allowing you to book an Uber to a destination or reserve a table with OpenTable.
And the flashlight will have intensity settings!
The extremely loud keyboard sounds has been tuned down. (Most probably, you have been just muting that one.)
You can't download the iOS 10 update today.